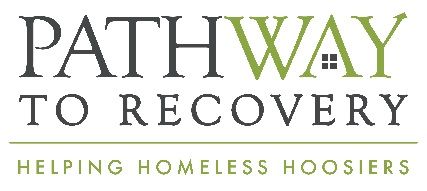 Wes first used drugs at age 7. By 14, he was addicted. Almost immediately he began doing whatever he had to do to get his next high, whether it was breaking into homes or stealing from family and friends. Eventually he was caught and landed in boy's school, but that was only the beginning. Wes ultimately had to be revived from 5 separate overdoses and his rehab stints included, 4 rehabs in Northern Indiana, 6 rehabs in Indianapolis, (one of which was a three month stay), 10 stints in four different homeless shelters across the state, 4 stays residential recovery programs and at least 10 stints in jail.
This was his life. Until June of 2016, when he arrived at Pathway to Recovery beaten and broken.
Today, at barely 30 years old, Wes is back on his feet. You see recovery is often a long and sometimes never-ending road. The success at which is equal parts the readiness and willingness to get help and finding the right help. Not only did Wes commit himself to the recovery tools offered at Pathway's long term transitional living program, he also joined Pathway's partner organization "Back on My Feet"— whose mission is to combat homelessness through the power of running, community support and essential employment and housing resources.
Wes found his passion and was introduced to a gift he never knew he had—running! Since Wes began running, he has competed in and completed 30 races, one of which was a 24hr 200-mile relay race through horse country in Kentucky!
He has won numerous awards for 1st, 2nd, and 3rd place and he was the winner of the 2018 New Year's Day Resolution Run in subzero temperatures.
Wes is currently doing an apprenticeship through AmeriCorp's Public Allies program, which is a 10-month long service-oriented program focusing on leadership skills and professionalism with extensive training in social justice.
According to Wes, Pathway and Back on My Feet helped him find a better way of life without drugs. He is back in his 4-year-old daughter's life and they adore each other. Today Wes has something he never had—hope.