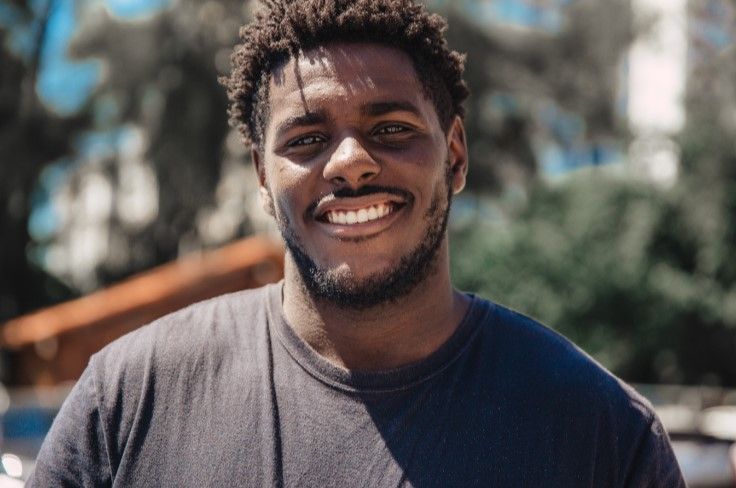 Over the past few years, the REALTOR® Foundation has been proud to support PourHouse Inc. and their extraordinary work. PourHouse assists individuals experiencing homelessness in overcoming barriers to housing, treatment, and healthcare. Through community-style street outreach and a unique peer advocacy approach, they help people define and achieve their goals. 
PourHouse began working with a young man by the name of Tyrell a couple of years ago. He had addiction barriers and had been arrested several times for sales of synthetic drugs. You could tell when you talked to him that he was a quality man and that he had a lot of promise if he could just regain vision in his life. 
When he was ready, Tyrell sought out PourHouse with help finding a job. They connected him with Downtown Indy Inc. and the City of Indianapolis' street clean up employment program. Andrea, the director of PourHouse, encouraged him to put forth his best effort. He promised that he would. The next day, he walked to his interview and showed up a half an hour early. Every day, Tyrell showed up on time and ready to work. Despite sleeping outside and in the mission, he didn't miss work.  

After a couple of months, Tyrell called Andrea and asked for help finding an apartment. He felt like he was in a good place to take that step. He had significant criminal history barriers, but PourHouse helped him find a property that was willing to give him a chance. A couple of weeks later, they helped pay Tyrell's move in costs, furnished his apartment, and he was no longer homeless. His next big step was paying his rent on his own just1.5 weeks later.
 
He called Andrea and proudly announced that he had paid his rent and that he was NOT going back to the streets. He said he would do whatever it took to keep his apartment. He took every penny he had, and he paid his rent. 

Today he is sober, he is housed, and he is AWESOME. He also has his dignity and his vision back.  
Learn more about the impact of your REALTOR® Foundation at www.realtorfoundation.org.