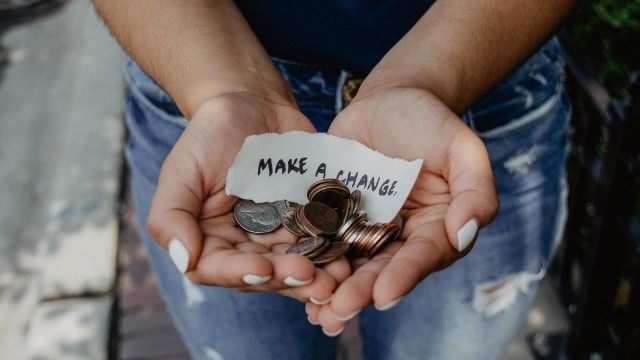 Would you miss $5, $10, or $15 out of each of your closings? Probably not!
For every $15 donation, you are helping to shelter and feed someone experiencing homelessness for just one night. You are helping someone in the middle of a crisis find the support they need to get back on their feet.
Now add up all your transactions for the year. Imagine the difference you could make a few dollars at a time!
We call this Transactional Giving and many brokerages offer this giving option so REALTORS® can make a direct impact on the community through each transaction.
Donating in this way is good for your business, too!
Tell your clients that as part of their work with you a donation was made to the REALTOR® Foundation. Everyone at the closing table can feel good knowing they are helping another family find housing. You can also consider making each donation in honor of your clients. The Foundation will send a letter on your behalf to share the news of your generosity. 
Donating a little at a time really adds up and contributions are tax-deductible. Consider signing up with your broker or helping your office set up this donation option.
You can also set up your own monthly donation to the Foundation easily at www.realtorfoundation.org. Just check the boxes that says "Make mine monthly" when you give online.
Contact the Foundation for more information or learn more at www.realtorfoundation.org.