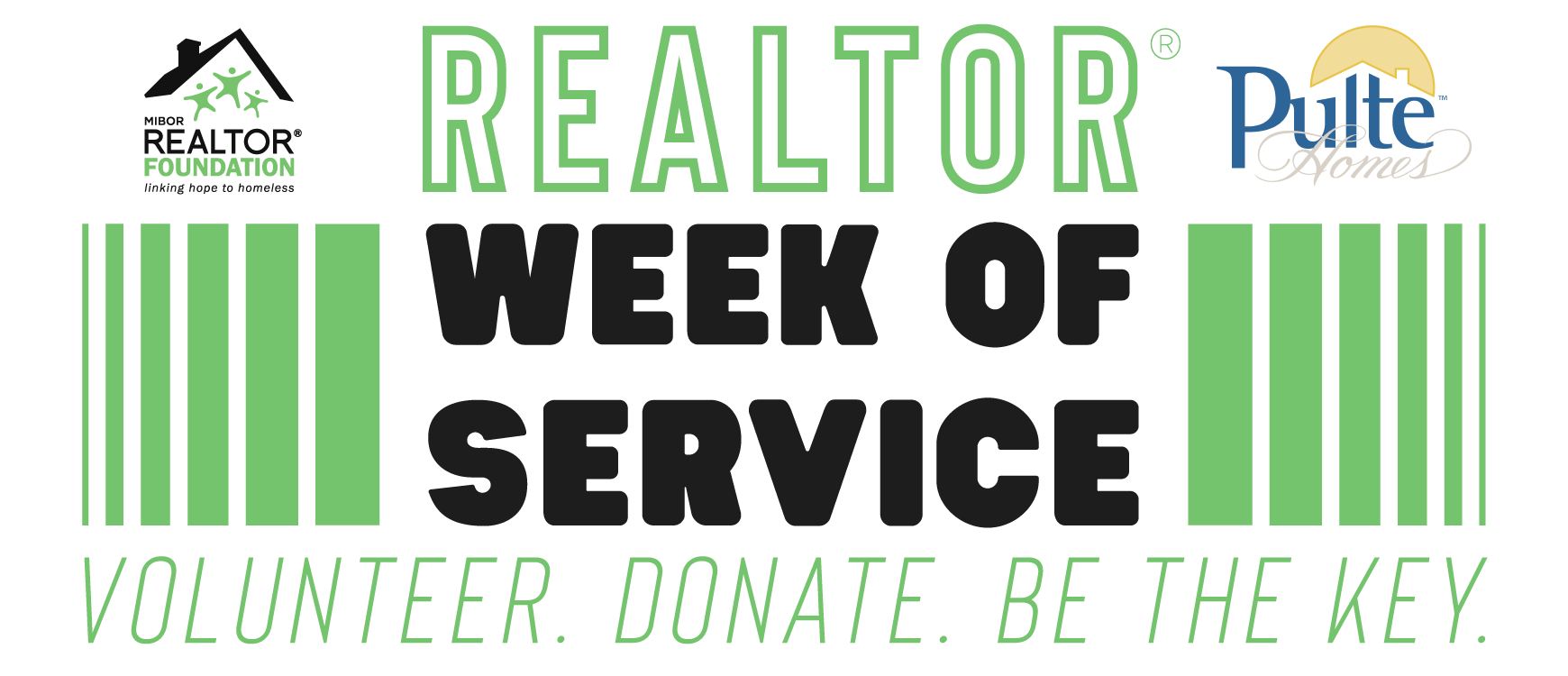 2019 REALTOR Week of Service
Join us the first week of October for the REALTOR® Week of Service. Volunteer opportunities will be available throughout the week with various MIBOR REALTOR® Association Divisions. Volunteers will receive a free REALTOR Week of Service T-Shirt!
Thank you to Pulte Homes for sponsoring our service week projects!
SCHEDULE OF VOLUNTEER PROJECTS
Saturday, September 28
HENDRICKS COUNTY with Hope Healthcare 
10:00 AM - Noon
Monday, September 30
SHELBY COUNTY with Shelby Senior Services
9:00 AM - Noon
Tuesday, October 1 
SOUTHSIDE Division with Boys and Girls Club of Franklin 
9:00 AM - Noon
Wednesday, October 2 
HANCOCK COUNTY with Hope House
11:00 AM - 1:00 PM
HANCOCK COUNTY with Kenneth Butler Memorial Soup Kitchen
2:00 PM - 4:00 PM
MADISON COUNTY with the Christian Center
tbd 
NORTHSIDE Division with Trinity Haven
9:30 AM - 11:30 AM
Thursday, October 3 
HAMCO with O'Connor House 
9:30 AM - 11:30 AM
HAMCO with Heart & Soul Free Clinic
9:30 AM - 11:30 AM
EASTERN Division  with Stopover Inc.
10:00 AM - Noon 
10:00 AM - 2:00 PM - Tickets Available through WCR 
Friday, October 4 
DOWNTOWN Division with Dayspring Center
tbd 
Sign Up Now!