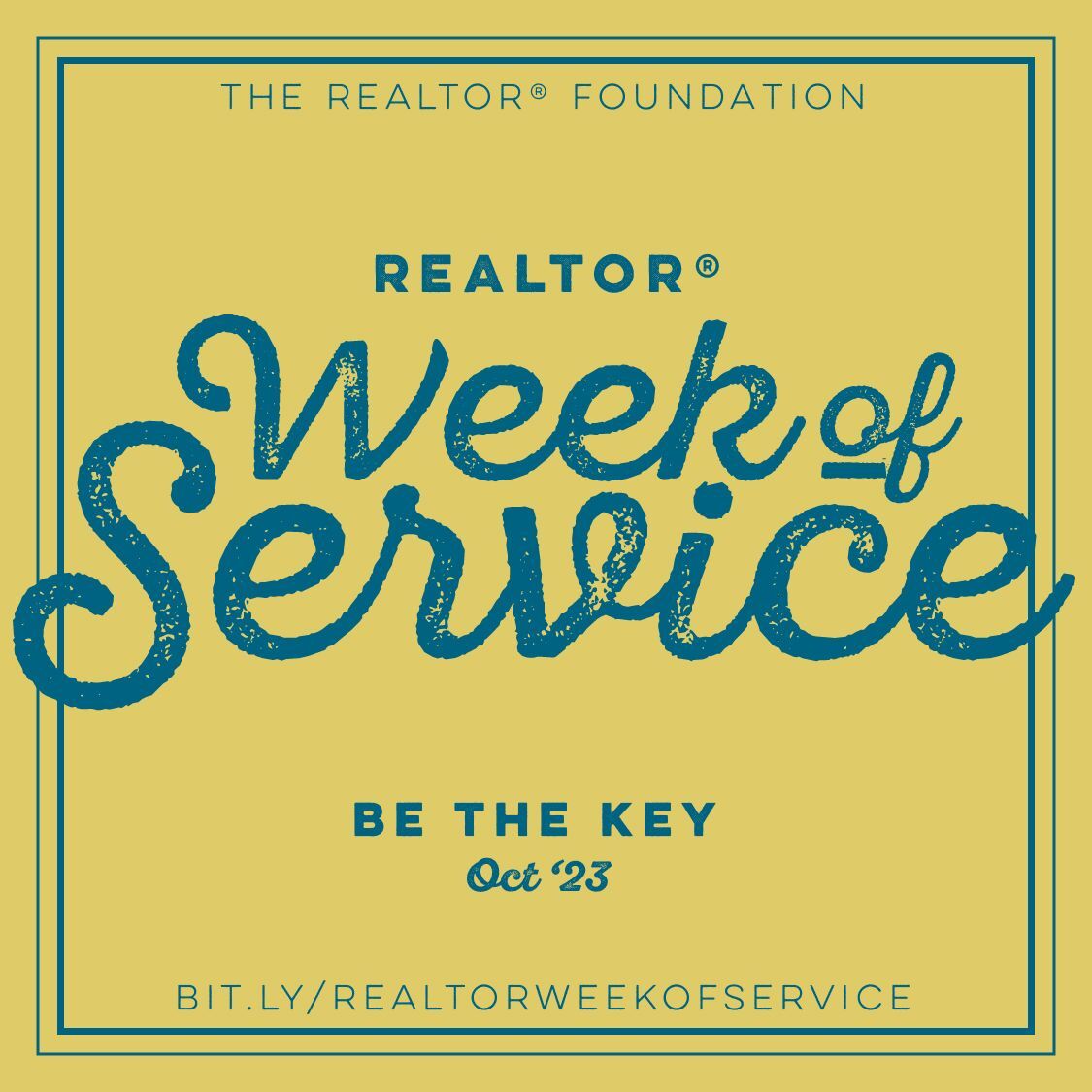 Join us October 2-6 for the REALTOR® Week of Service. Volunteer opportunities will be available throughout the week with various MIBOR REALTOR® Association Divisions. Volunteers will receive a free Week of Service T-Shirt!*
*We do our best to accommodate size requests. T-shirts not guaranteed if registering after 9/24/23.
SCHEDULE OF VOLUNTEER PROJECTS
Tuesday, October 3
Big Brothers Big Sisters of Central Indiana
1pm-4pm
Project Details: Cleaning up the grassy areas for youth to use, weeding around the building and parking lot, carpet cleaning inside the building.
Operation Love Ministries, Inc., 621 W 21st St., Anderson, IN 46015
2 shifts available for Volunteers 9am-11:30am & 1pm-3:30pm
Project Details: We will be helping to put school supplies back in storage (inventorying) and inventorying Christmas stock so that we can help get their counts before ordering for the upcoming program. 
---
Thursday, October 5
Dove Recovery House For Women
Morning shift: 9-12pm 
Afternoon shift: 1-4pm  FULL  
Project Details: Interior painting.
Hendricks County Division
Sheltering Wings 
9am
---
Friday, October 6
Boone County EDC Day of Service at Sugar Creek Art Center
9am - 3pm.  Participants can come for the day, or split shifts from 9-noon and noon - 3pm.
Project Details: We are excited to work with the Sugar Creek Art Center (SCAC) of Thorntown on this project. Participants will be divided into groups depending on their interest to complete the following projects needed by the Art Center:
Rejuvenate classroom entrance on rear of building:  clear debris, lay some pavers, create new planting bed, mulch and improve handicap access to back entrance
Mural - base coat portions of a new mural designed for aesthetic improvement to this much used entrance.
*Note:  No rain date on this project.  If we have inclement weather that day, the Art Center has tasks that need completion inside the building. 
Trinity Haven
11:00am
Project Details: Outdoor clean up, porch painting.
Wellspring (Community Service Center of Morgan County)
9am-12pm
---
Projects with dates TBD:
Hancock County Division: Toiletry Care Packages.
Hamilton County Division (HAMCO) 

 

RESCHEDULED 

O'Connor House

45 North Village Drive

Carmel

Thursday, October 12

12:30-2:30