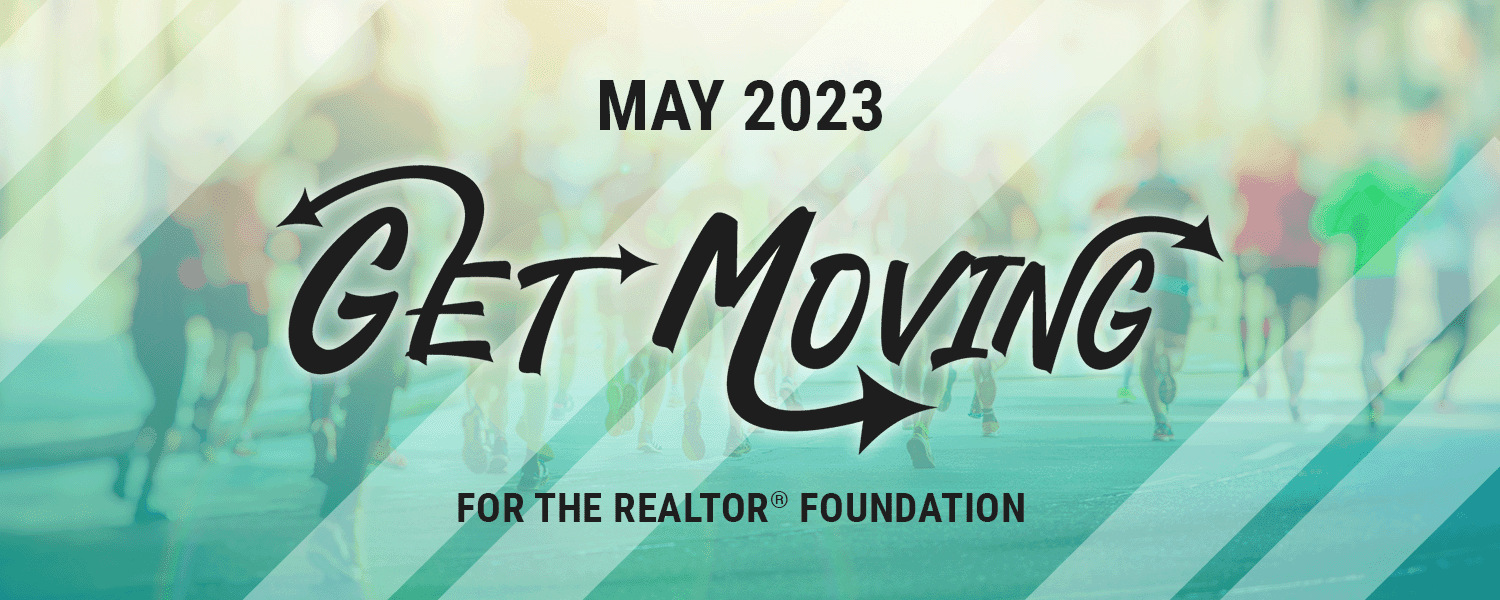 Get Moving this spring with the REALTOR® Foundation! Sign up for a fitness challenge of your choice, recruit your family, friends, and colleagues to join you. Proceeds benefit the MIBOR REALTOR® Foundation and our mission to link hope to homelessness in central Indiana. Participate on your own time from the location of your choice! Sign up now to receive your official race t-shirt and bib. Report back your time for your official race certificate. Snap a selfie in your race shirt and post it online using #GETMOVINGMIBOR. Don't forget to tag the REALTOR® Foundation! 
There's an option for everyone - you can participate in a 1 Mile Family Fun Walk, 5K, or 10 Mile Bike Ride!
MIBOR DIVISION EVENTS:
HAMCO 5K
When: May 18, 2023, 9:00am-11:00am
Where: Coxhall Gardens: 11677 Towne Rd, Carmel, IN 46032
Northside & Downtown Divisions Walk the Monon
When: May 12, 2023, 11:00am
Where: The Northside & Greater Downtown Divisions of MIBOR will be walking the Monon Trail, starting and finishing at Half Liter BBQ for a patio lunch. Half Liter will be donating 15% of the proceeds to the Foundation!
Southside Division Walk at Northwest Park
When: May 23, 2023, 11:30am
Where: Northwest Park: 1300 W Fry Road, Greenwood, IN 46142
Visit our race website to register and learn more: www.realtorfoundation.org/race
Thank you to our generous sponsors: