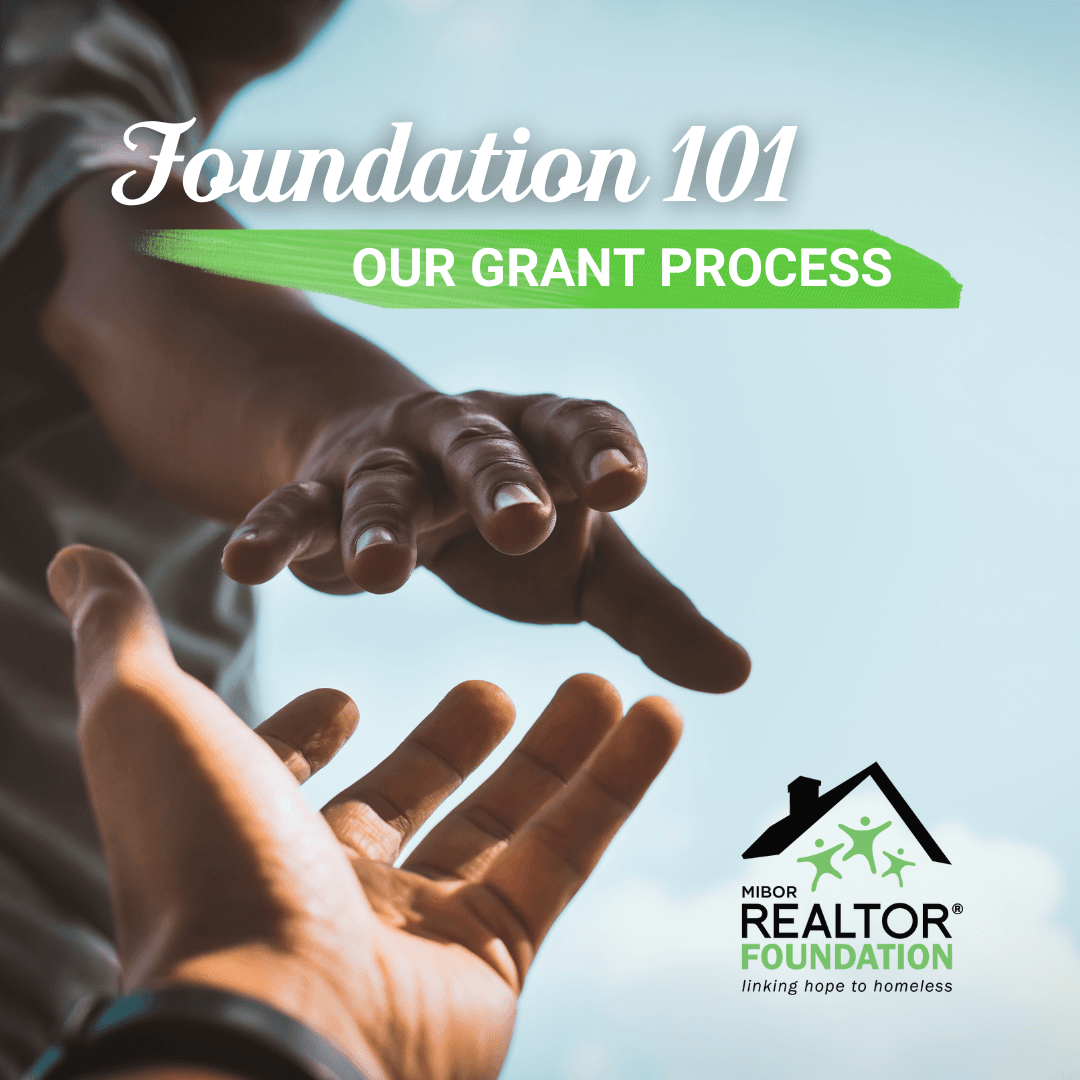 Ever wonder how the money you donate gets to our selected grantees?
First, you make your donation online or by check because you want to help those experiencing homelessness in central Indiana. Every donation made is processed and goes into our Annual Fund. Throughout the year, this fund grows as donations come in from offices and individuals, events, and online fundraisers like the REAL Challenge.
Around mid-year, we open up applications to local nonprofits seeking funding from the Foundation. After an intensive vetting process, potential grantees are invited to complete a formal application for funding.
Our team of committed, passionate, and experienced professionals that make up the Grants Committee spend weeks reviewing and scoring each application. Finally, REALTOR® Foundation staff, the Grants Committee, and our Board of Directors delegate our Annual Fund to the selected applicants based on 6 main requisites:
The organization's work fulfills the Foundation's mission.
The organization has an adequate follow-up procedure in place (ensuring those housed remain in their homes and do not return to homelessness).
The organization presents a compelling case for support.
The organization fills a documented need in the community.
The organization's program has measurable outcomes that are clearly defined and realistic.
A grant from the REALTOR® Foundation will make an impact for the organization.
Once funding to each nonprofit is approved, the grants are awarded to the chosen applicants! We work closely with each of our grantees throughout the year through social media promotion, events like the Stream-A-Thon and Week of Service, and grantee tours.
Each REALTOR® Foundation grantee is required to submit a mid-year and final report so that we can assure your donations are making the greatest impact in your community. Our vision is that everyone in central Indiana has a safe place to call home, and you can rest assured your donations are working to solve homelessness for thousands of unhoused Hoosiers every year.
✳️Do you know of a local nonprofit that fits our mission? Connect them with us!