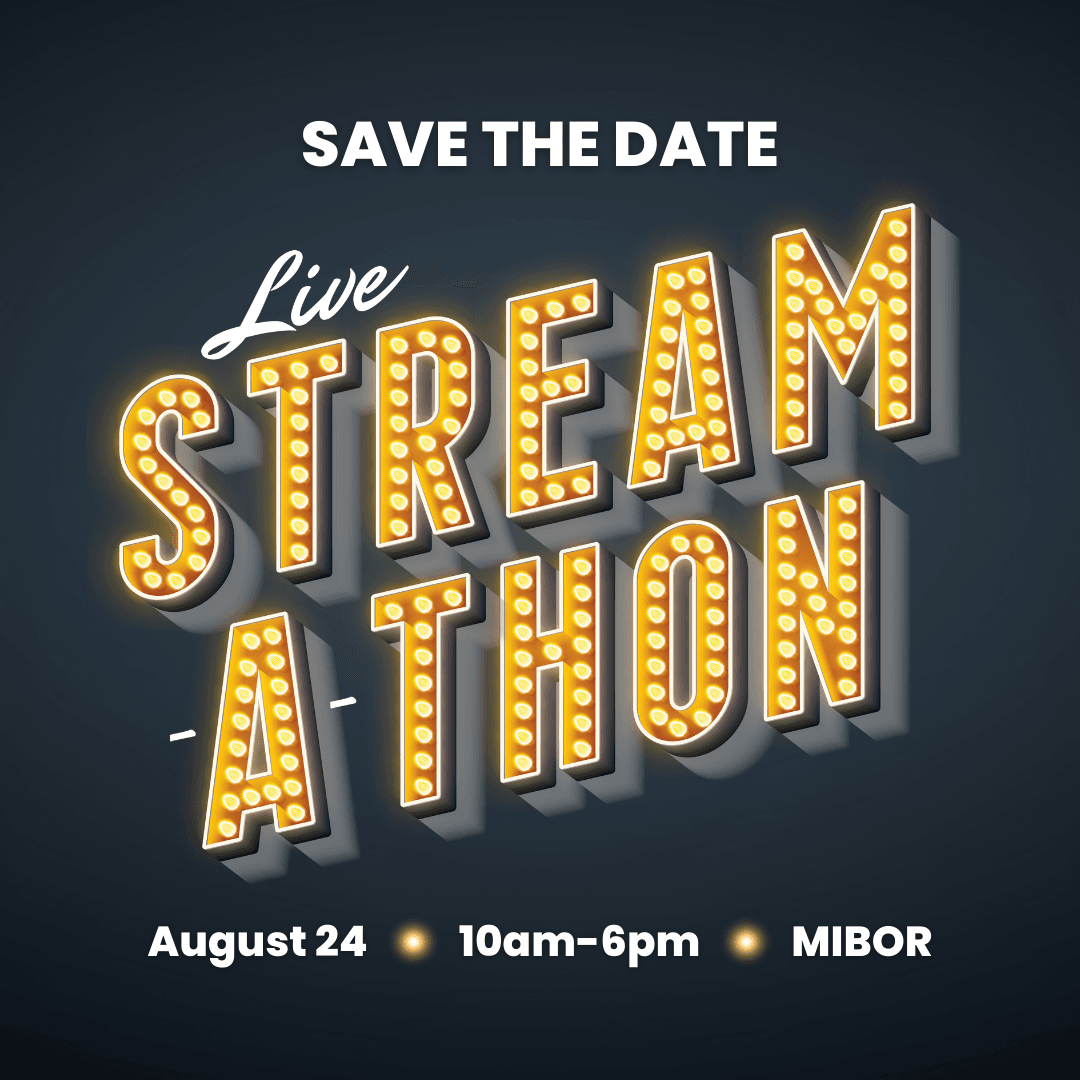 Are you ready to be a part of something truly impactful and make a difference in the lives of those in need? The REALTOR® Foundation is thrilled to invite you to our live Stream-A-Thon fundraiser on Thursday, August 24, hosted by Ferris Property Group. That's right! We are going live and streaming worldwide for 8 straight hours to raise critical funds for our mission of linking hope to homelessness. This event promises to be filled with heartwarming stories, a chance to witness the power of your donations firsthand, and all the fun antics you would expect from Terry Waggoner and Todd & Megan Ferris! Read on to discover why you should tune in and donate to this extraordinary event.
Check out the highlights from last year's event⤵️
1. Hear from REALTOR® Foundation Grant Recipients
Throughout the Live Stream-a-thon, you will have the opportunity to hear directly from the recipients of REALTOR® Foundation grants. These incredible individuals and organizations are on the frontlines, addressing the urgent need for homeless service programs in our community. By tuning in, you'll witness the impact your donations have on their work, how they have changed lives, and how they continue to inspire hope in those facing homelessness. Their stories will reinforce the significance of your contribution and motivate you to be a part of this meaningful cause. Our hosts will speak to a new charity benefiting from your donations each hour!
2. Ferris Property Group's Ridiculous Challenges
The Ferris Property Group's Terry Waggoner and Todd & Megan Ferris will be taking on a series of ridiculous challenges during the Live Stream-a-thon. From wacky feats to amusing contests, you'll be entertained as they push their limits, all in the spirit of raising funds for the homeless. Last year, we convinced Terry and FPG team member Joe Daniels to eat their most detested food – pickles! Their energy and creativity will make the event even more enjoyable, reminding us all that making a difference can be fun and engaging. By supporting their efforts, you're supporting our community and making homelessness solutions a reality.
3. Double Your Impact with Matching Sponsors
One of the most exciting aspects of our Live Stream-a-thon is the opportunity to double your impact. Thanks to the generosity of our matching sponsors, every dollar you donate will be matched during specific periods throughout the day. This means your contribution will have twice the power in supporting homeless service programs and making a positive change in the lives of those in need. Don't miss the chance to make your donation go even further and maximize your impact on the community.
⭐Tune in, donate, and be part of this incredible event on Thursday, August 24 from 10-6 at https://givebutter.com/streamathon.⭐