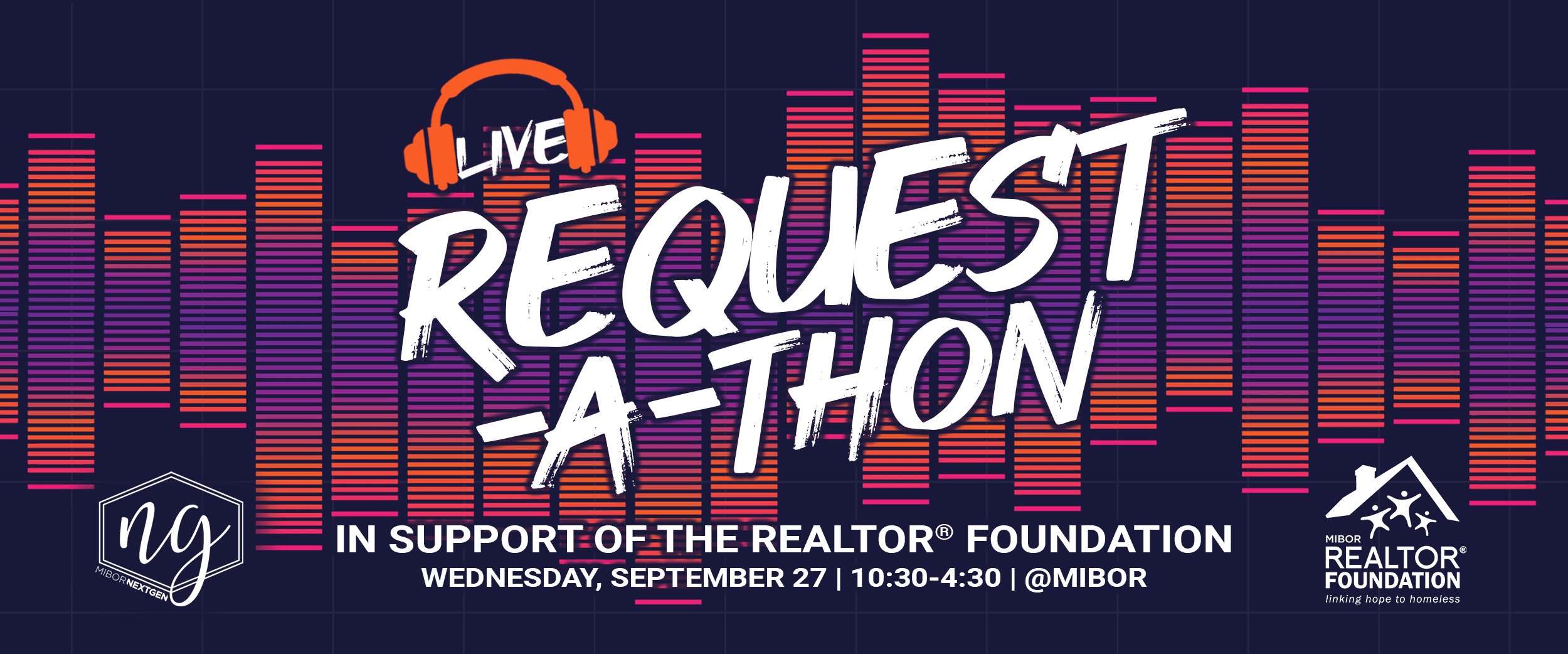 Tune In and Jam Out for a Cause at the Request-A-Thon!
Get ready to groove and make a difference! On September 27, from 10:30 am to 4:30 pm, the stage is set for the most rocking fundraising event of the year: the Request-a-Thon, in support of the REALTOR® Foundation. It's not just a musical journey; it's a chance to change lives!
Last year, the Request-a-Thon struck a chord with hearts and wallets, raising over $10,000. This year, we're aiming higher, and we need your rhythmic spirit to make it happen!
**How It Works**
Tune in live to enjoy a melody-filled day curated by our generous Foundation donors. From toe-tapping classics to heart-pounding hits, your favorite songs will be the soundtrack of change. What's even better? With your donation, you can request the song that resonates with you, creating a playlist of compassion.
**Join Us In Person**
If you're in the central Indiana area, we invite you to join us at MIBOR in the Executive Lot. As the music sweeps you off your feet, feast on delicious local food, chill with cold drinks, test your skills in the Cornhole Hole-In-One Contest, and showcase your trivia mastery.
**Making Dreams of Home a Reality**
With $3 Million in grants awarded so far, this foundation has empowered local nonprofits to solve homelessness, providing safe havens for countless individuals and families.
Let's strike a chord for change together. Mark your calendar for September 27 and let the music play on. Because when the notes of compassion and community come together, we create a symphony of hope.
For more details and to support the cause, visit https://givebutter.com/requestathon and be a part of the movement.